Thank you for your interest in Salem-Woodburn-Portland Moving, Inc.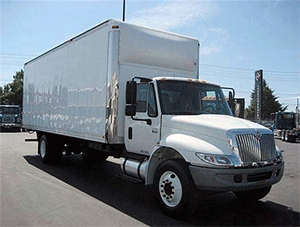 We are a family-owned and operated moving company, in business for over 30 years. Our company serves the greater Willamette Valley, covering Portland, Wilsonville, Charbonneau, Canby, Woodburn, Salem, Silverton, Santiam Canyon area, and other surrounding cities. We offer some of the most competitive rates available. We offer local and long-distance moving, with professional packing, crating and unpacking services. We employ experienced drivers and courteous employees who will ensure your possessions are handled with the utmost care.
Locally, we provide moving services for residential, office and industrial relocation. Nationally, we are an interstate agent for Stevens Worldwide Van lines. We have 10,000 sq. ft. of warehouse space available. We facilitate residential and corporate/industrial storage and distribution services. Our company has benefited from many satisfied repeat customers over the years. We have the knowledge and experience to make your next move affordable and worry-free.
Our staff understands that honesty, integrity and great customer service are the principles in which the business is founded. Whether it is a small move or large commercial job, we have the expertise you need!
Friendly employees make the process easy from start to finish! Our care and attention to detail, show in our workmanship. We also specialize in working with seniors! Call or e-mail today for a free estimate, one of our experts will provide you with a written estimate and answer any questions you may have.
It truly will be easy if you
"Make Your Move With Us!"